Many people visit Malaysia for the sole purpose of scuba diving. What makes diving there so special? Imagine crystal clear waters, stunning underwater landscapes, and over 3000 species of marine creatures. With some of the best macro diving sites in the world to be found there, it really is a divers idea of paradise.
The great thing is that you don't need to be an experienced diver for a trip to be worth your time. Package deals are hugely popular over in Malaysia, so it is not uncommon to book your accommodation and diving course at the same time.
The Best Places to Visit
There are many places to go diving in Malaysia, but two of the best diving spots in the world include Pulau Mabul and Sipadan. Both of these islands have excellent diving conditions and are rich with macro life.
Due to the currents and depths, we would recommend these places for the more advanced divers. Of course, there are diving courses available on the islands if you want to have the opportunity to experience these waters.
Sipadan
Sipadan is a bit of a legend among expert divers. You don't want to miss the various exotic species to be found, including a rainbow of reef fish, hammerhead sharks, hundreds of coral species and sea turtles. Due to this incredible and unique ecosystem, the island has become a protected area in recent years.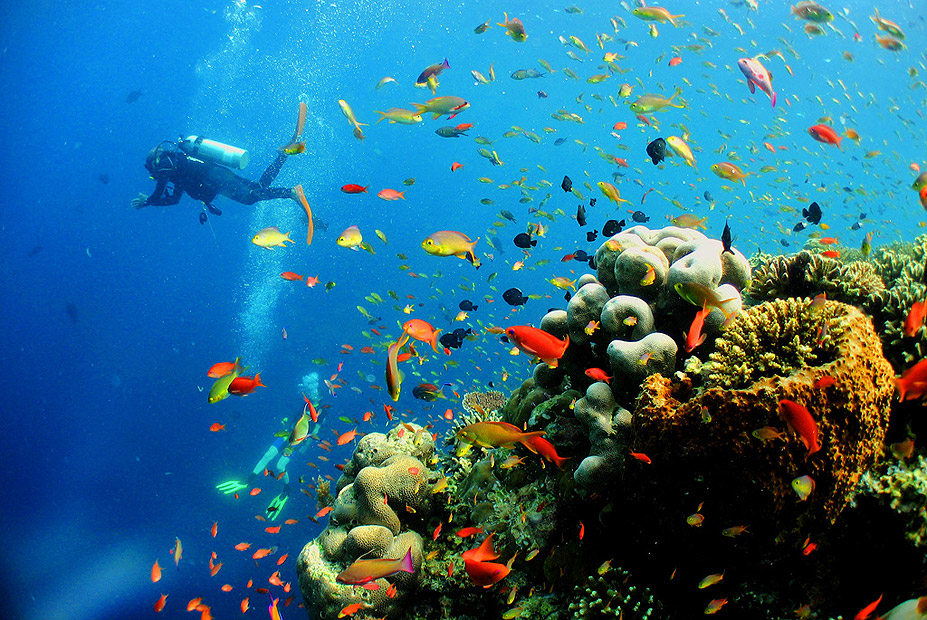 While resorts have now closed, diving is still allowed. Divers can be ferried in and out from other islands or the mainland. There are government regulations as to how many people can dive here per day, so it's important that you check the details before booking a trip out there.
Mabul
Mabul is a great alternative to Sipadan and offers a few hostels and various high-end hotels. Be warned, however, staying here doesn't come cheap. Of course, once you take a look at the accommodation, the clear waters and incredible sights, you will easily understand why people think it is worth the expense. With one of the most concentrated reserves of small marine life in the world to be found here, it's a diving experience you wouldn't want to miss.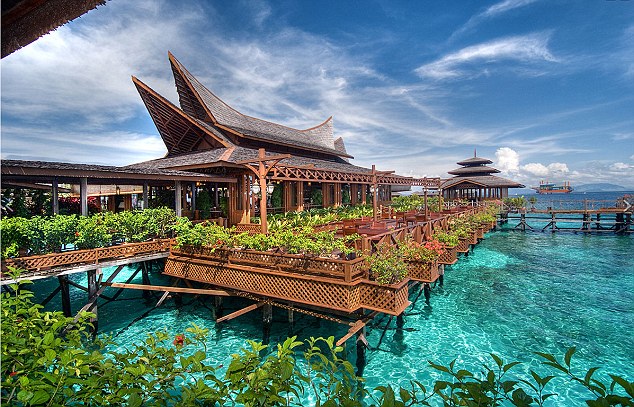 Kapalai
 If you are looking for another excellent diving spot in the area surrounding Sabah, then you should consider visiting the well-known island of Kapalai. Not only do you get the great tropical experience of the island itself, but you also get a truly memorable dive.
With fantastic visibility, huge walls and various types of species to be found, you couldn't ask for a better experience. This place has incredible macro life, so is a great alternative if you can't get to Sipadan.