Incredible snaps presents you creative and colorful Halloween makeup photographs, the tears are comically drawn with an amazing background and make the overall photographs outstanding.Halloween is just around your way, so all you want to do is to plan smashing Halloween costumes for you and enjoy trick or treating!
Halloween has turned into innovative gathering of costumes, make up and craft, people enjoy Halloween by going out for trick or treating. Make sure for the perfect Halloween make up and rock your Halloween this year all you need to do is plan ahead for your Halloween party.
Get ready for scary Halloween make up!
There are many ways to apply your Halloween make up. Many of them disregard to apply makeup because they are afraid to try it and some of them think it will not look good on them. If you want to look amazing and unique way to impress people with your creative skills then you should try putting good Halloween makeup. In this series you can see different types of Halloween makeup and this will be a great reference for you to rock your Halloween party.
Halloween is an amazing night party where you can mix up reality with fantasy and roam on streets. This is the only night in the whole year that you can put amazing and funny costumes and roam on streets with friends and family. Of course you need to look best but it is not necessary that you want to spend too much on hair and makeup to just look good.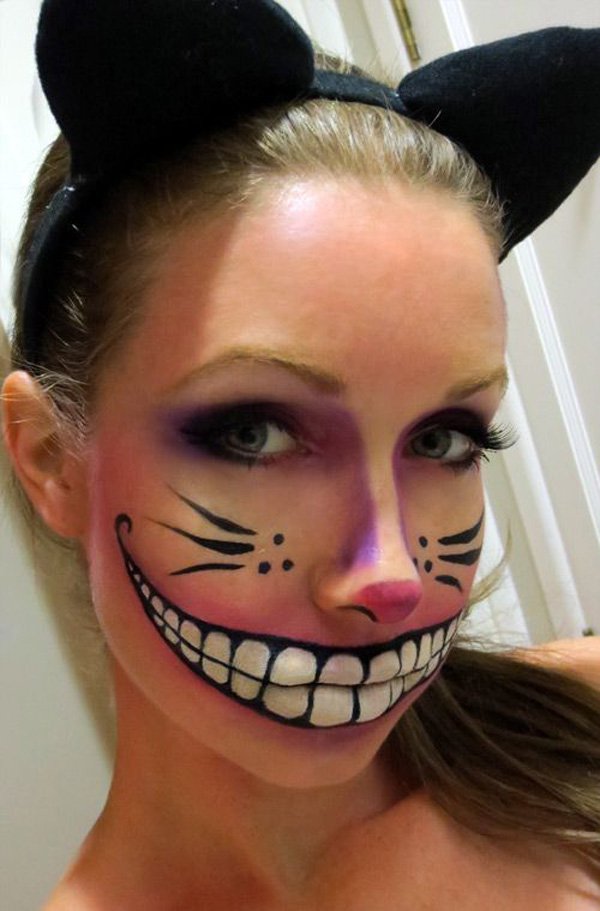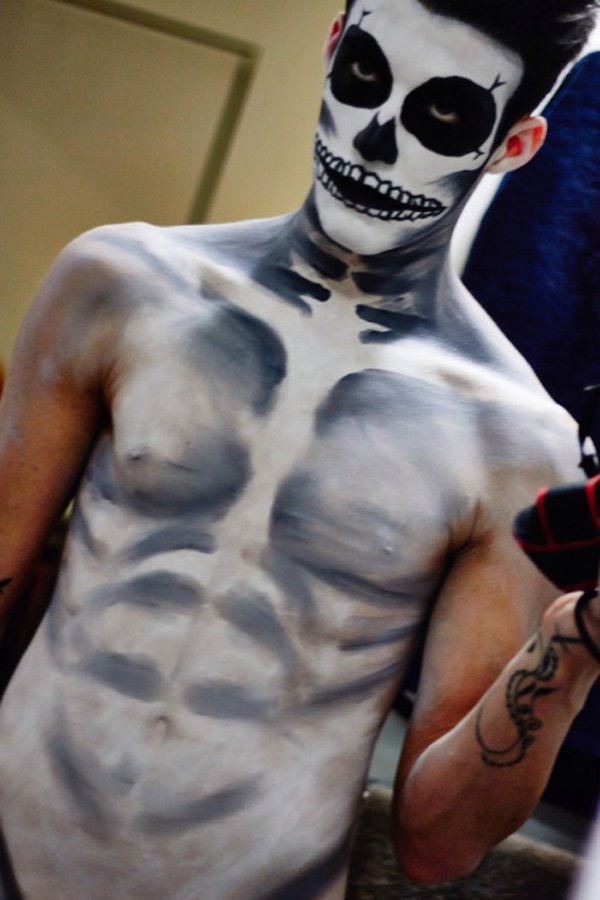 Tips for applying Halloween makeup
Just there are simple things that you need to check before applying the Halloween makeup, first you need to do is check the skin compatibility because there are many beauty products that can result bad on your skin, it may result rashes, itchiness and many common side effects. So it is best to check the make on your skin before applying the makeup. Don't use the makeup or baby powder near the open flame sources because open flames are not the safest area for doing such things. Make sure to apply makeup near safest place.
Use the makeup kit that is clinically tested and approved and because using any other chemical products may harm your skin on the face because of its sensitivity.
This is very important thing don't mix up different types of makeup cosmetics together because it may result in bad effect on your face and all over it may permanently damage your face.
Don't apply thick makeup on your face because you may feel heavy later on and it will be very difficult for you to clean up again.
Different kinds of Halloween makeup to use
Pancake makeup can be used with the powder puff and it is also used as foundation or the base for the makeup.
There are various color creams available especially for Halloween party this makeup is usually applied for ghost and devil costumes.
The tube or the stick makeup are used for highlighting and shadowing the face
Face paint is the special paint used on facial areas and make sure it is approved by FDA
You can use the body liquid makeup with airbrushing technique.
Adhesive- this is the corn syrup, or liquid latex or the sprit gum. Make sure not to use this near eyes.
Prosthetic this is the popular Halloween makeup used for creating fake scars and wounds.
It is not that the type of makeup you use but make sure to use fine quality makeup which will not affect you face and body skin and enjoy your Halloween party.