Sydney is one of the most famous city in Australia, which holds the name of the world's largest natural harbor. Sydney also holds the most famous place of tourism, historic places, sports and many other important activities. People used to travel to Sydney to enjoy their vacation days, watch sports and more fun activities with friends and families. There is more guide available for the tourists to visit to Sydney. The basic thing for the travelers is their accommodation. People care about their stay which should be comfortable, easy located and much satisfied. There are also more hotels available in Sydney, today in our showcase we have added some of the most beautiful luxury hotels in Sydney which makes your stay comfortable and much satisfied.
1. Diamant Boutique Hotel Sydney
Diamant Boutique hotel which is now known as Larmont Sydney – by Lancemore, which located in the heart of the city, provides the short distance of walking to Opera House, Darling House which attracts the tourist and travelers to visit and holds about 1 km to Sydney tower, ANZAC war memorial etc. there are also other places to visit near by and the hotel holds 22 square meters which has stylish and comfort rooms, conference hall and much more which provides you comfort zone of your beautiful life days.
2. Hilton Hotel Sydney
Hilton Sydney holds about 23 meeting rooms which is more and most needed for the corporate meetings and provides the satisfactionary hall for the meet. Hilton provides about 23 metre swimming pool and also situated near the ANZAC war memorial and other Bondi beaucha nd much more places to visit nearby which provides the sastified zone for meetings and other personal travels.
3. Sofitel Wentworth Sydney Hotel
Sofitel Sydny Wentworth which is located near Museum of Sydney which equipped with the latest communication technology and provides luxury stay and beautiful dinning with beautiful and attractive furnitures. One of the worlds largest church St. Mary's cathedral is located at the walkable distance from the hotel and other places like botanic graden will make your trip fanstastic.
4. Amora Hotel Jamison Sydney
Amora Hotel Jamsion is located at the distance of 0.3 km from Sydney wildlife world, custom house, Sydney opera house and other more important place near by. It has a beautiful bar in it in the name inbargo with most imported variety of beers and charr restaurant with 50 seat capacity and the meeting room has the capacity of 370 seaters and make your day pleasant and beautiful.
5. Sir Stamford At Circular Quay Sydney Hotel
Sir Stamford provides the stylish accommodation and holds the private collections of art which has 18 th Louis XV and Georgian antiques. The hotel holds the indoor and outdoor pool, horse riding service and much more. It is about 0.2 km near to customs house which provides the fabulous stay for your happy journey and official meetings.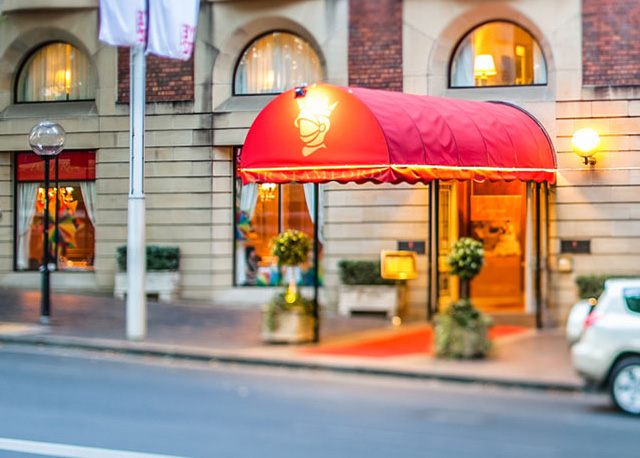 6. Fraser Suites Sydney
Fraser suite provides the best hospitality of friendly stay for your trip and also has the facility for a cocktail function for about 100 delegates. Capitol Theatre and Sydney Convention are very near to Fraser and also about 0.1 km to Town Hall to add the easy facility for your trip.
7. Radisson Plaza Hotel Sydney
It is a heritage hotel that provides the fantastic event spaces for about 200 delegates and also located near to Sydney Wildlife World and provides the vibrant for the travelers and stimulates to visit to Archibald Fountain at Hype Park for the the photo suit that makes the beautiful remembrance for your travel.
8. Sheraton On The Park Hotel Sydney
It is situated in city center, which is opposite to Hyde Park which holds 557 rooms and suites for your best comfort stay on your travel. Signature restaurant Feast provides the best international award winning seafood buffet for your tasty days with the beautiful roof top pool along with the health club, Spa and all other needs for your trip.
9. The Westin Sydney Hotel
The Westin Sydney Hotel is the award winning hotel in the fashion and provides you the best relaxing experience also the part of the redevelopment of Sydney's historic General Post Office on Martin Place, best restaurants, theatres and most attractive places near to the hotel.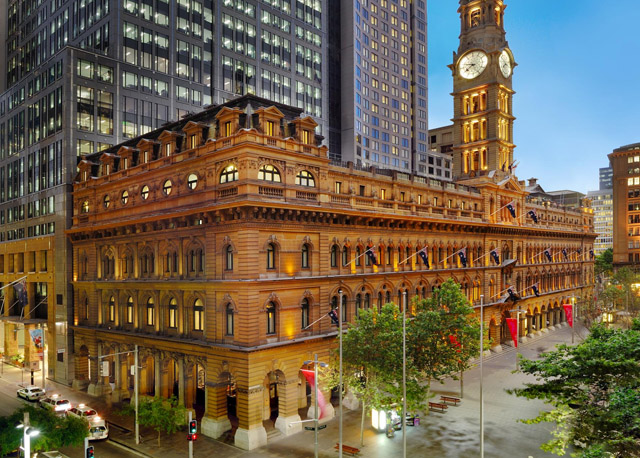 10. Four Seasons Hotel Sydney
Four Seasons Hotel is the perfect place and popular lodging for the visitors which attracts Sydney tourists and travelers. Taronga Park Zoo, which is located near the hotel holds about 6000 animals and also the perfect art places near to it. it provides the modern dinning of the best longer lunch or dinner.